Do you like your home to be neat and natty, with everything in its spot and easy to find? Have you just downsized and are struggling to find storage for all your belongings in your smaller home? We know that keeping your home neat, tidy, and organised can be a little tricky if you live a busy life or are short on storage. To help you get on top of your household clutter we've put together 11 of our favourite home storage and organisation hacks for the laundry, bedroom, kitchen, and bathroom.
1. Store your bedsheets in a pillowcase
Keep your linen closet organised and make it easy to find your favourite bed linen set by storing your folded sheets in a pillowcase. It's a great way to keep your linen sets together and make it easier to pull out a whole set when it's time to make your bed.
2. Store your bedsheets (or other items) under the mattress
If you don't have much storage space for a linen closet then you can also simply fold your bed sheet as flat as you can and slip it under your mattress. Your bed linen won't gather dust and you won't be able to feel it under your mattress.
3. Use slim rolling shelves to fill the gaps
A slim rolling shelf is a great way to instantly add more storage to your home. Use them for the gap between your laundry cupboard and washing machine to store laundry liquid, fabric softener, and your laundry bags. They also work great in the kitchen between your pantry and the fridge to store herbs and sauce bottles.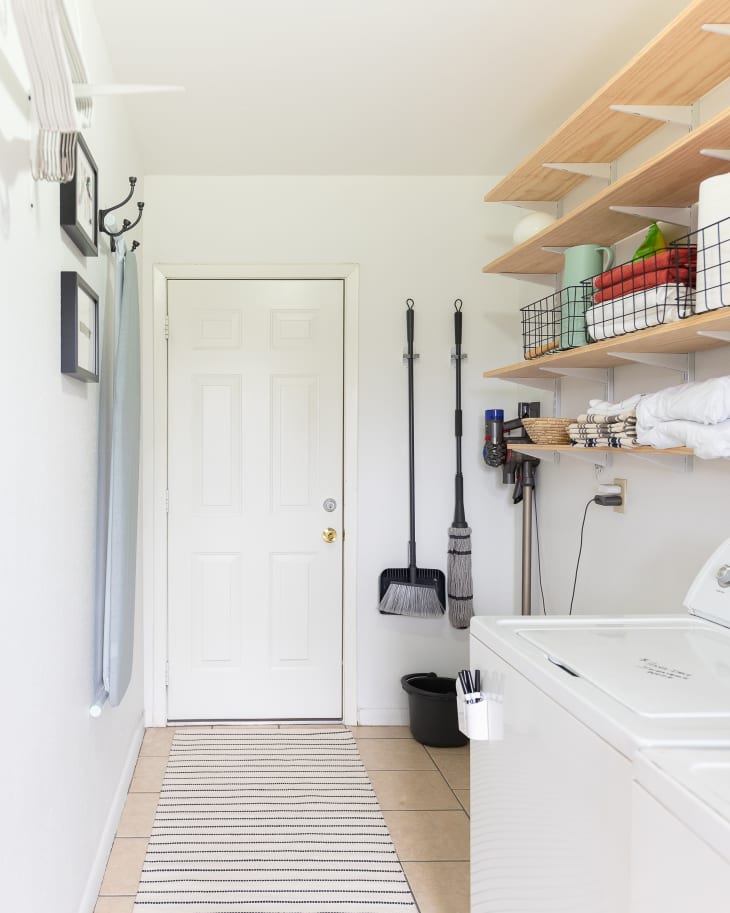 4. Freeze your fresh herbs
Fresh herbs are a great addition to so many recipes, but can be hard to store in smaller fridges and can go off before you have time to use them all up. A great way to make them last longer and make them easier to store is by freezing them in ice cube trays with olive oil. When you're ready to use, simply grab one out of the freezer and throw it straight in to your pan, or let it sit out to melt.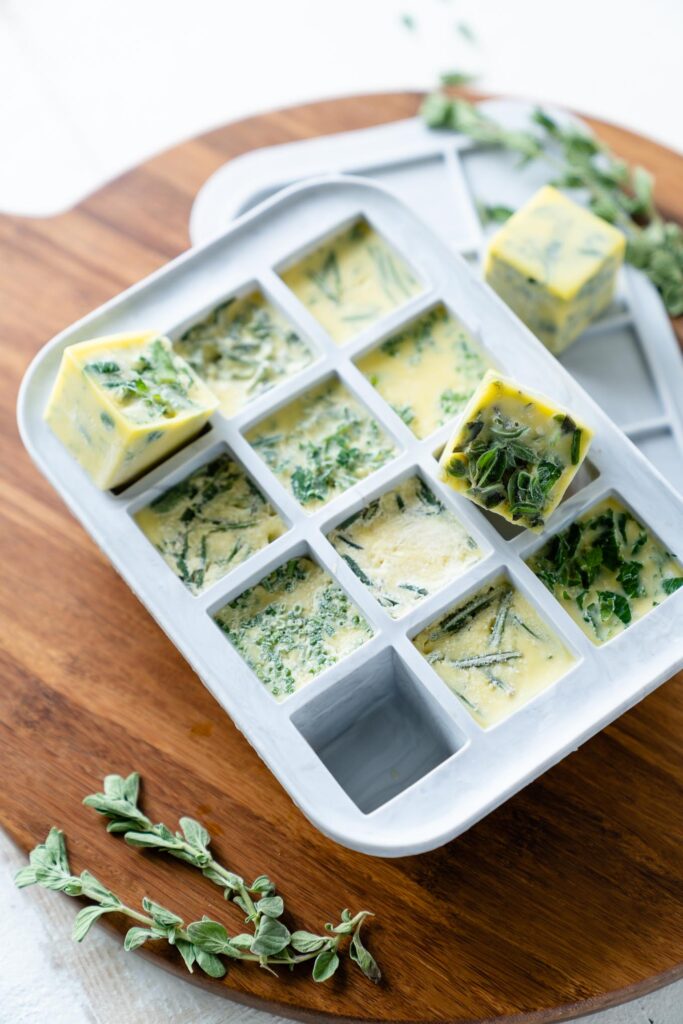 5. Utilise the back of a door for storage
This great storage hack turns the back of a cupboard door into a versatile storage rack. With a few simply hooks you can hang almost anything from cleaning supplies right through to handbags.
Granny's tip: Don't overload the door so much that it gets damaged. Allow for the depth of whatever items you are hanging from the door and keep them clear from conflicting items on the shelves inside your cupboard.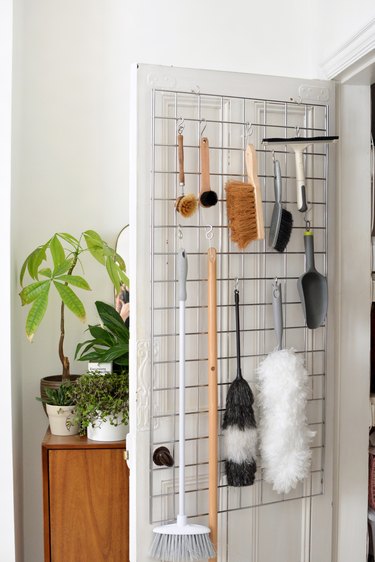 6. Utilise the space in your bathroom with over-toilet storage
If you have a small bathroom then you know how hard it is to keep spare toilet rolls and towels close by. A great way to instantly add more storage to your small bathroom is by utilising the head space above your toilet. Chic ladders, floating shelves, and built in cabinets are all great ways to use this often forgotten and dead space.
Granny's tip: Our preferred go-to is a recessed cabinet (refer point 10) since it hides everything from view however this might not be possible in smaller bathrooms or powder rooms so floating shelves or a ladder can be a great feature that provides valuable additional storage space.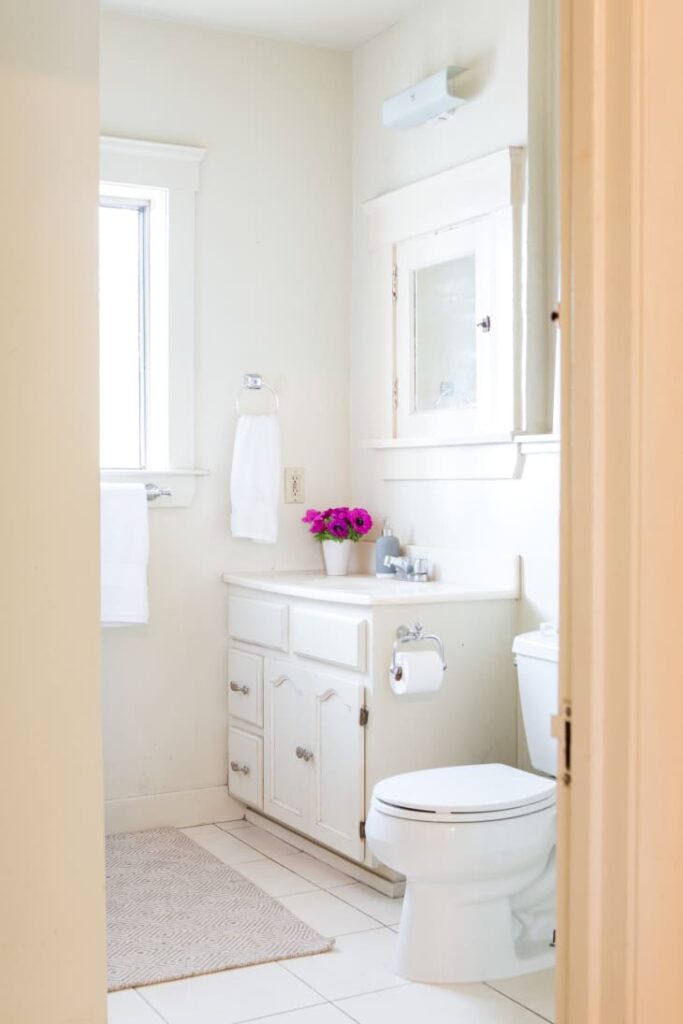 7. Use shelf inserts to stack your plates and glasses
Shelf inserts are an inexpensive way to re-organise your kitchen drawers and to help utilise as much space as possible. They can be used to help stack different shaped and sized plates, bowls, or glassware.
Granny's tip: Our granny flats feature custom designed kitchens (made just for you) so our clients are free to discuss shelf inserts and other storage options with our Cabinetmaker.
8. Make the most of the space above your doors
Installing floating shelves above your doorways is another great hack to instantly add more storage to your home. We love the idea of storing books and photographs in the living room, and spare towels or bed linen in the laundry.
Granny's tip: Things that hang may also fall. We recommend that shelves be professionally fitted and never overloaded.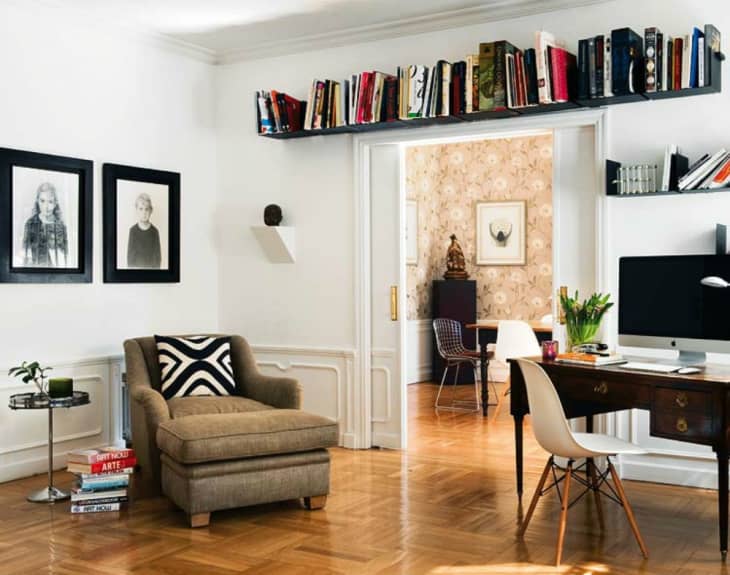 9. Change the way you fold your clothing
Did you know by simply changing the way you fold your clothes can drastically change the organisation of your wardrobe. Just a Girl and Her Blog shows us how by folding and storing your clothing horizontally instead of vertically, you'll be able to see your clothing more effectively and keep your drawers organised.
Granny's tip: Our granny flats come with customised wardrobe fitouts to ensure you're getting the most use out of your cupboards. We recommend oversized shelves (600mm wide instead of the standard 450mm) as this will enable you to stack 2 rows of clothes (t-shirts, shorts, etc) on the one shelf thereby doubling-up on your storage. You can take things to the next level with the Konmari Method of drawer storage.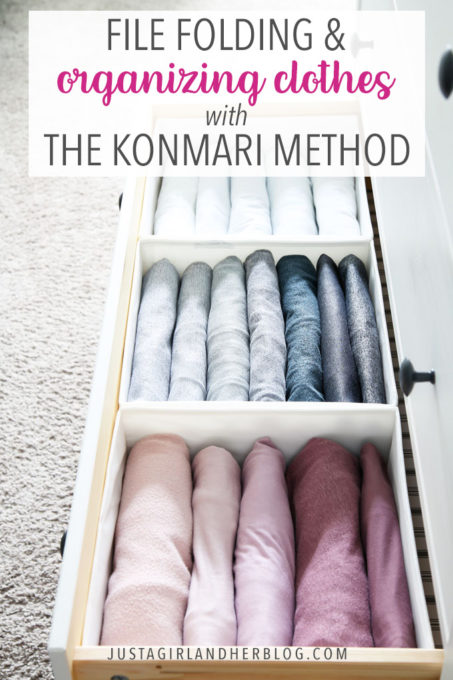 10. Recessed storage compartment
This hack undoubtedly requires more effort and skill to make than the rest. But it looks so good and you can have so much fun with it it's definitely worth considering if you have free wall space. We love the idea of hiding a recessed storage compartment with a piece of art or framed photograph.
Granny's tip: recessed storage compartments are a great way to gain space. We like them so much we've made them a standard feature of all our granny flats and house extension projects. Adding a power point to the cabinet will allow you to recharge toothbrushes and keep the clutter away from your vanity unit.
11.Use vacuum bags for out-of-season clothing
Vacuum bags are the one of the best and easiest ways to pack away unused clothing and instantly add more storage space to your wardrobe. Vacuum sealed bags condense your clothing by removing all of the air trapped inside the bag, meaning that storing them will also save you space and make them easy to find under beds or on the top shelf of your wardrobe. You can also use vacuum bags to store beach towels in winter, or spare bed linen.
Granny's tip: medium and large sized bags tend to work better than extra-large. You might be surprised by how much clothing you can store in just one bag, so start small. It's ok to stack bags on top of each other but you don't want to bump them too heavily or the vacuum seal might open.