Looking to give your home some much needed edge but don't want to spend a fortune? Want some earth-friendly, sustainable furniture but can't find any you trust? Or maybe you just want the feeling of accomplishment that comes with building something beautiful with your own two hands? Whatever your motivation, the pallet furniture craze will save your planet, pocket and even make you feel like a bonafide carpenter in no time at all.
Once you've sourced your pallets and you've got your power tools at the ready, you'll need some inspiration; and you're ready to get stuck in to your DITY So here you have it, our favourite DIY pallet creations to modernise and rustic up your interior.
An Outdoor Sofa or Day Bed
A pallet-built outdoor sofa or day bed is a budget-friendly way to makeover your outdoor entertaining area, and allows you to build a seating area that fits your space. Simply add a few outdoor cushions and an outdoor rug to make the space a little softer and more inviting.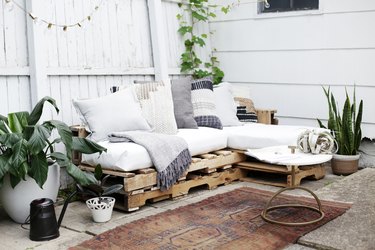 Coffee Table
A pallet coffee table is perfect for those wanting to bring a rustic or industrial feel to their home. This great coffee table by PopSugar even offers storage for books and nicnacs.
Headboard
There are a few different ways you can use old timber pallets to build your own unique headboard for the bedroom. You can simple use the pallets as they are for a more rustic look, or take apart the timber frames, give them a quick sand and stain, then put them back together for a more modern look.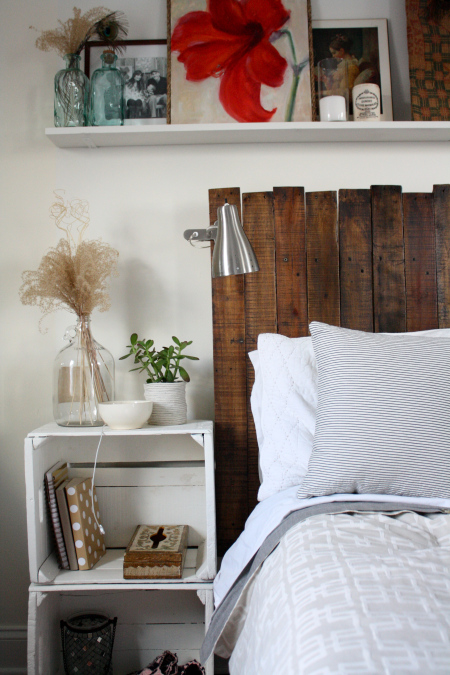 Wall Planter or Planter Box
A vertical wall planter made out of old pallets is a great idea for those living in smaller spaces. You can use it to grow herbs, flowering plants, or even to train your vines.

Hanging Shelves
Hanging shelves are a great way to reuse and upcycle old pallets and add extra storage space to your home. This tutorial from My Repurposed Life is super simple and will only take 15 mins!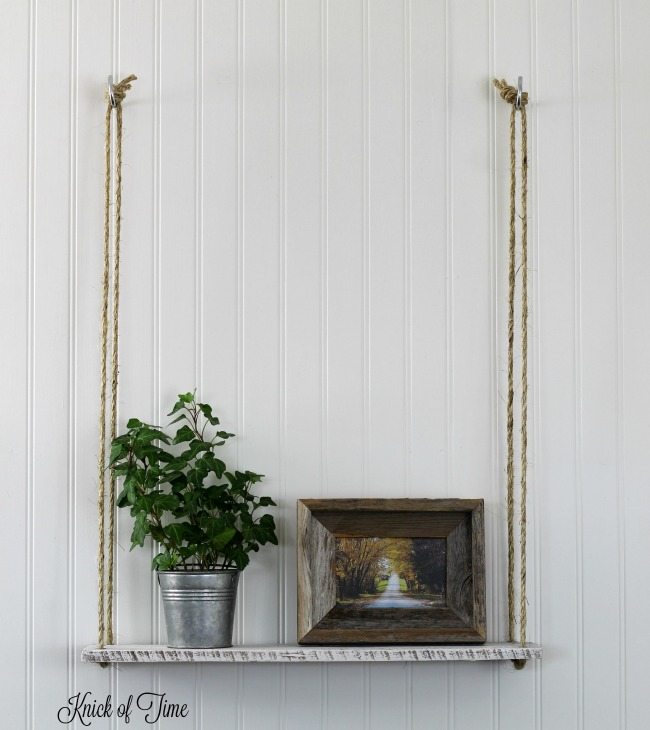 Feature Wall
For those who want to bring a natural element to their home or who really want to make a statement – you can't go past a timber pallet feature wall. These walls are a great way to recycle timber while creating an eye catching feature for your home.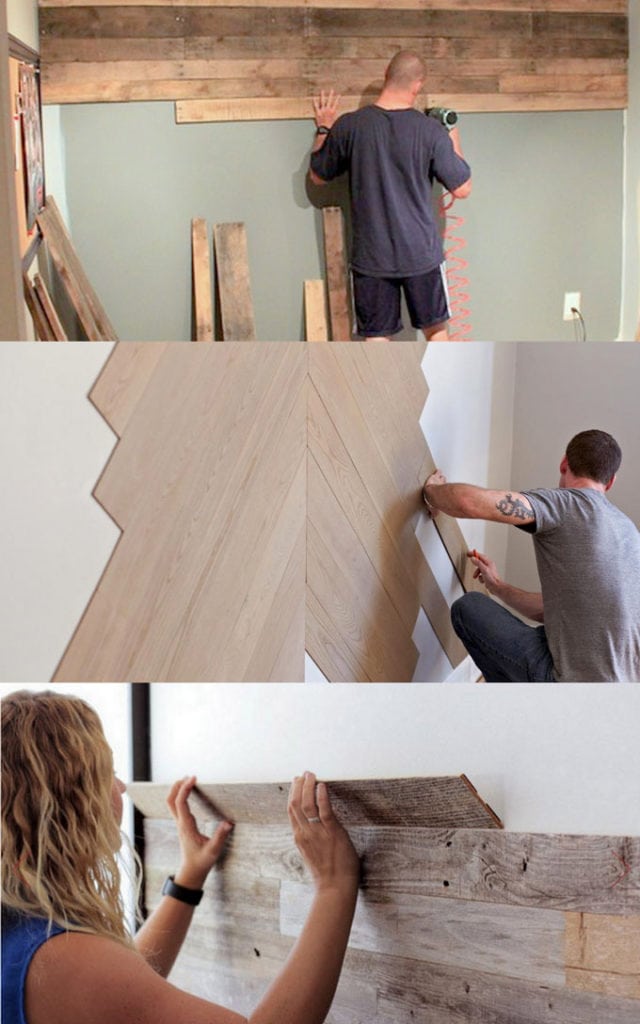 Dog Bed
Lastly, we couldn't forget a piece of furniture for the fur-baby of the home. These dog beds can be customised to whatever size is needed and painted to match the rest of your house.