A well-designed bathroom can instantly add a sense of luxe to your home and make you feel like you've escaped to a day spa. Whether you're designing a tranquil space to start your mornings, a bathroom with lots of vanity space, or somewhere to make bathtime fun for the kids or grandchildren, renovating or building a whole new bathroom for your home or granny flat can be a really exciting project. 
Here at Granny & Co we have a range of standard inclusions from one of Australia's leading bathroom product suppliers, Reece, that gives you the freedom to pick and choose your perfect bathroom design. Reece is a great option for our clients thanks to their fantastic showrooms and great customer service.
To get you started thinking about your own modern bathroom design, we've put together the biggest bathrooms trends we're expecting to see in 2021! 
1. Statement tiles
In 2021 we're expecting to see a bit more of a creative flair when it comes to picking out tiles. Whether it's an interesting shape, a pattern, or bold colour, you can expect to see shower or vanity splashbacks that will act as a focus point in the bathroom.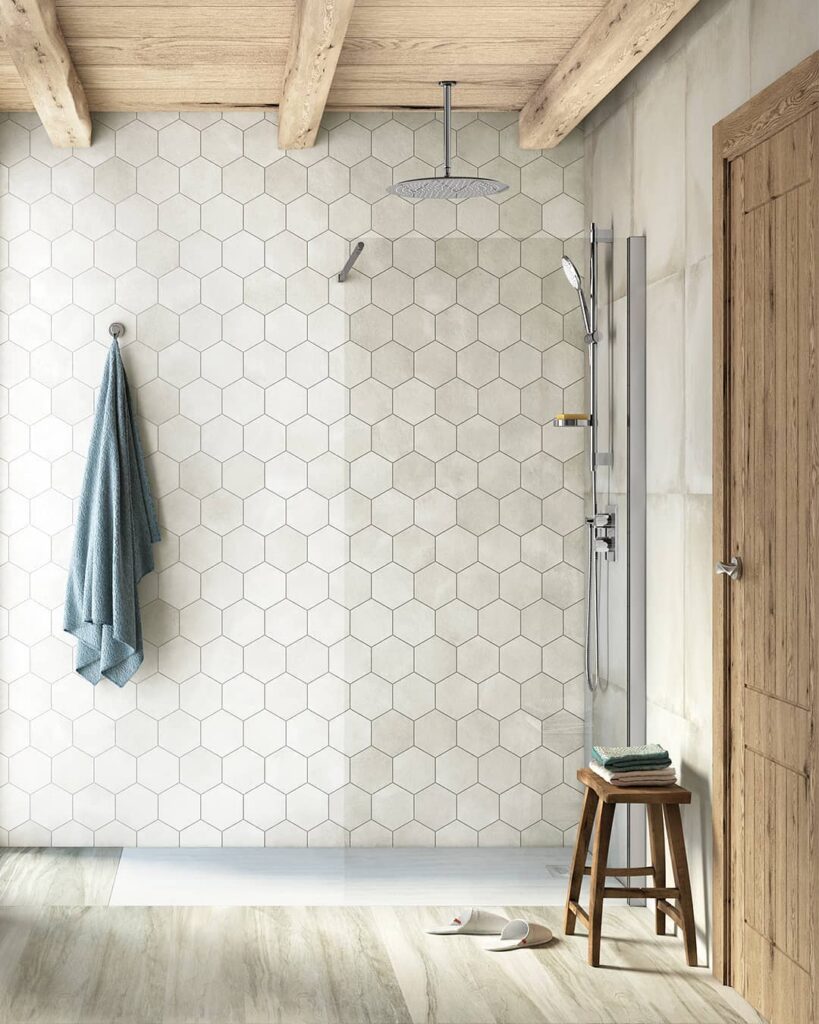 2.    Unique vanities
The humble bathroom vanity will also get a makeover in 2021, with much more varied design, colours, and shapes being seen. We're expecting sleek vanities but with interesting features like brassware and handles, raised sinks, and more curved lines.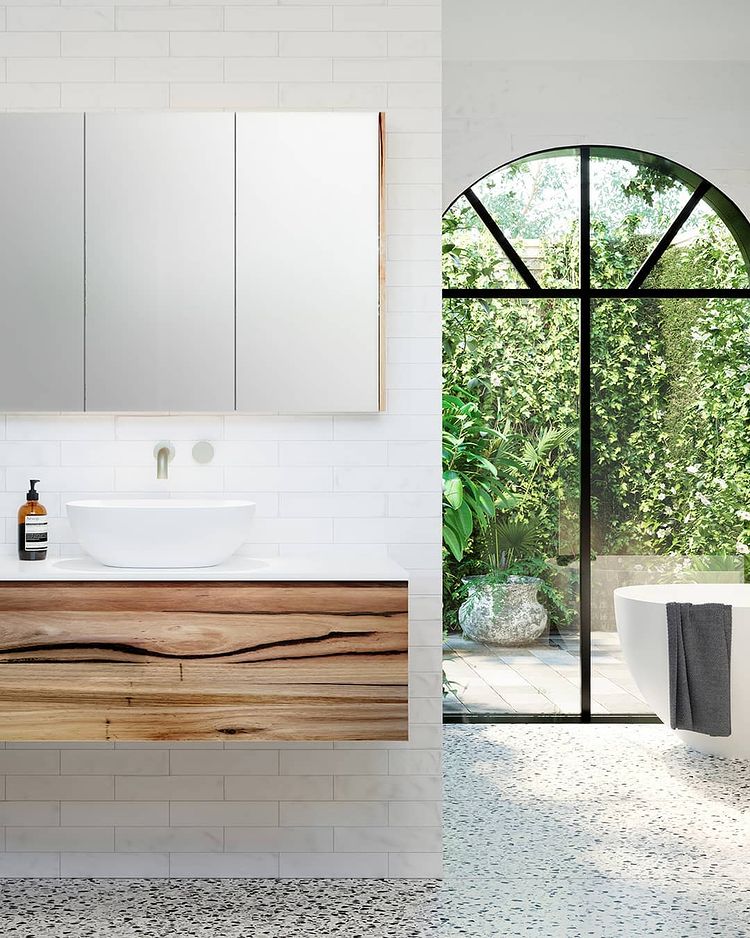 3.    Modern hardware
Adding an extra element of interest and a sense of luxe, modern hardware will be one of those small details that bring the bathroom together. In 2020 we've seen a real popularity growing with statement matte black, gold, and brass hardware and we're expecting this to continue for the next 12 months. Silver tap ware will also still be popular but in much more sleeker and modern styles.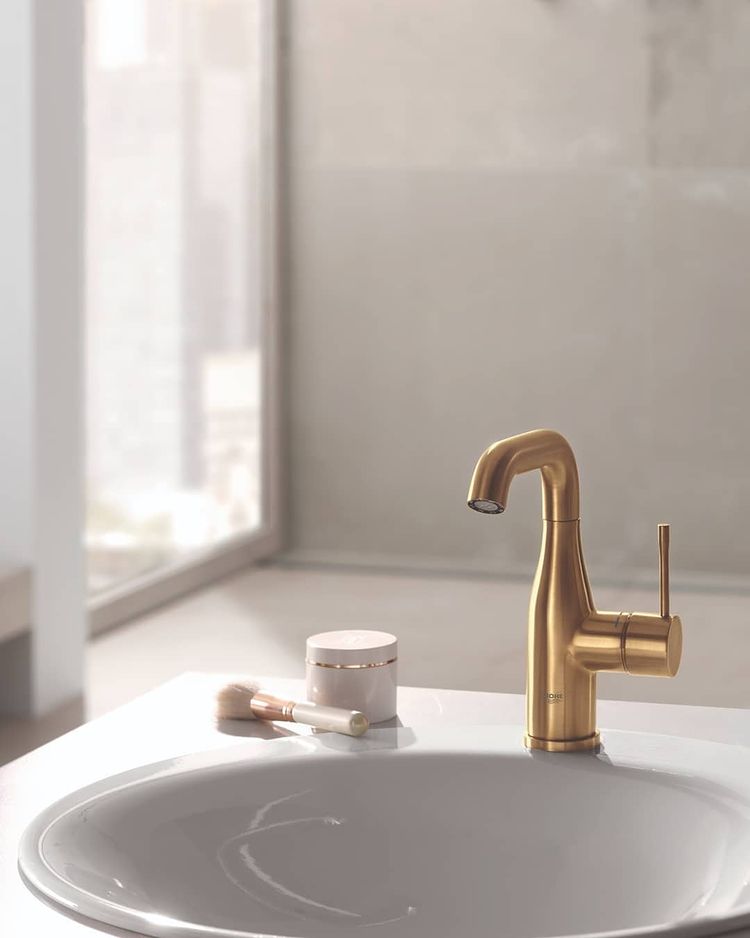 4.    Colour
Another trend we've seen over the last 12 months is monochrome bathrooms. However in 2021 we're expecting colour to make a comeback! Specifically we're expecting to see lots of teals, deep blues, and baby pinks incorporated through statement tiles, vanities, or the décor.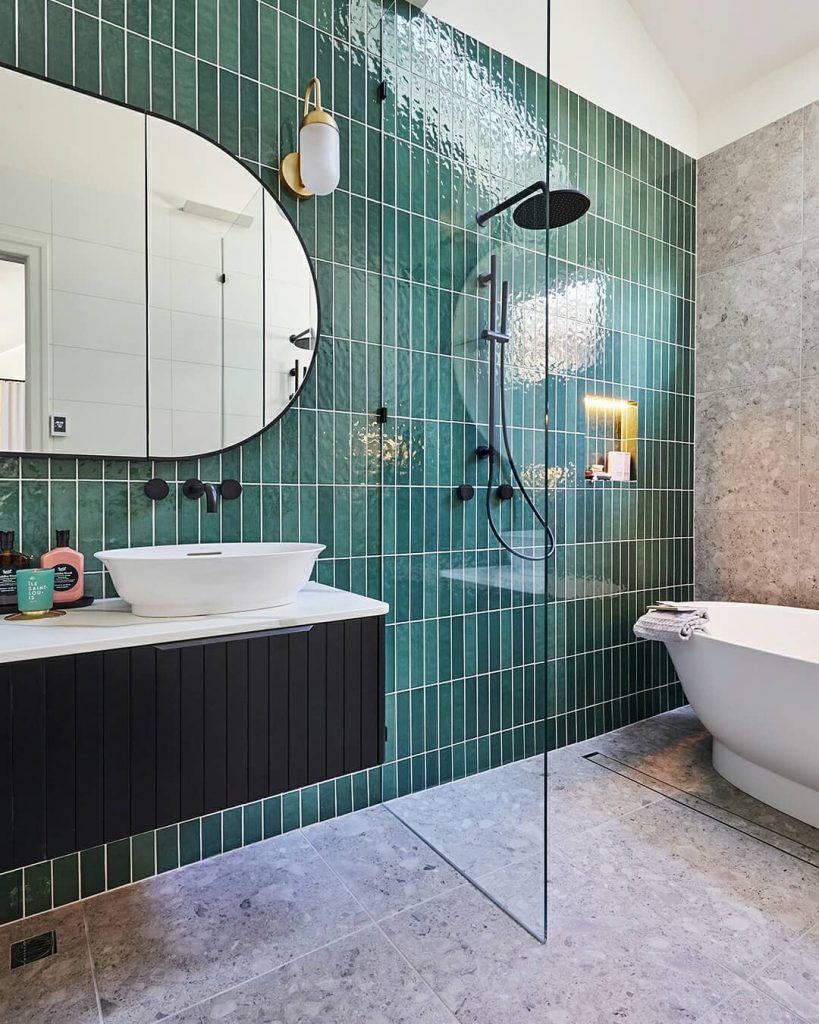 5.    Free-standing baths
The days of the shower over bath are long gone! If you have room for a bathtub then you'll be wanting to show it off by choosing a free-standing bath. These really add a sense of that luxe spa feel to the bathroom and are now coming in a really wide range of shapes and sizes.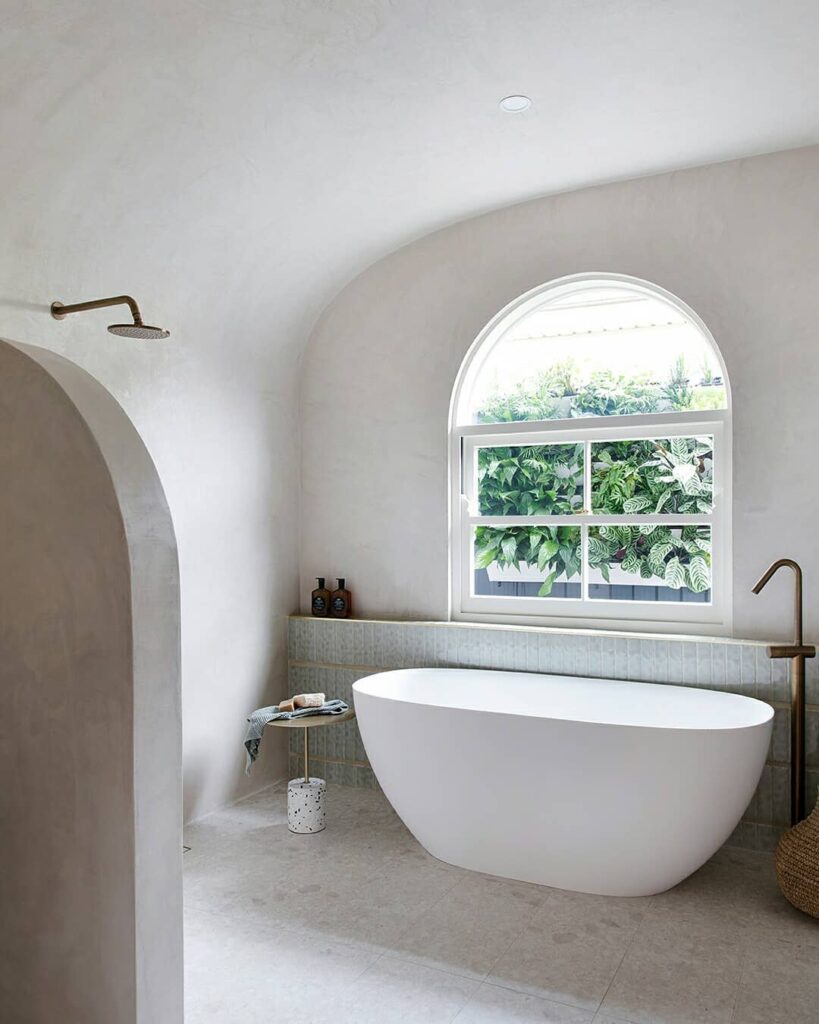 6.    Plants
In our 2021 interior design trends we're expecting to see natural fibres and plants throughout the home, and there's no exception to the bathroom. Think big fiddle leaf figs, small pot plants on the vanity, or hanging planters for extra dimension.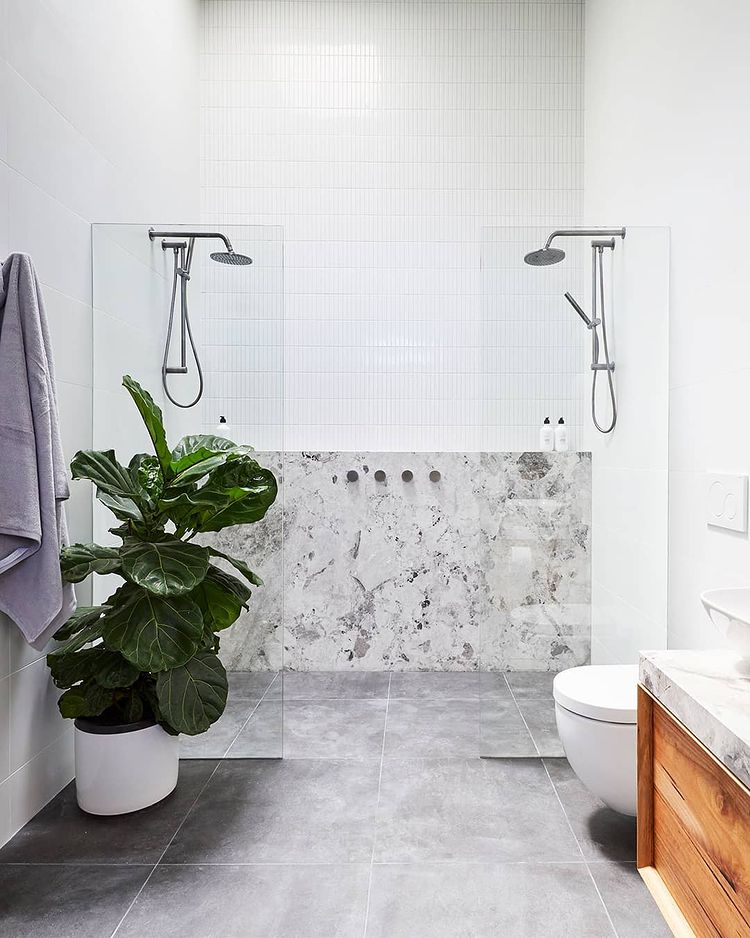 7.    Lighting features
The final trend we're expecting to see is interesting lighting features Moving on from basic down lights, bathroom lighting will feature hanging pendants, modern chandeliers, and feature sconces.