Granny Flat Rules and Regulations Introduction
This is the first of a series of articles from Granny and Co Homes about the rules for granny flats throughout greater Brisbane, southeast Queensland and northern New South Wales.
Each Council effectively has its own rules and regulations for granny flats, and within those rules there's often a different set of requirements for homeowners living in the suburbs and those on acreage in the countryside, so it's no wonder there's often confusion about which rules apply to your home. To make things more complicated the definition of a granny flat also varies between Councils, some call it a secondary dwelling, others a family accommodation unit or auxiliary unit, and each of these can come with restrictions on how your granny flat can be designed, built and used. For these reasons, when considering building a granny flat its important to deal with a company that understands the regulations and knows how to get the best result for you.
Thankfully, the team at Granny and Co Homes has extensive industry experience in Queensland and northern New South Wales, having built many granny flats, new homes and house extensions throughout these regions. We've put our heads together with Marc Joyce Town Planning and will soon be releasing a series of posts with the intention of clarifying the granny flat regulations for each region, Council by Council.
While the average person might view a granny flat as simply being a small cottage in the back yard, the truth is that an intelligently designed and well built small home solution will dramatically improve the value of a property and, where rentals are permitted will provide the owner with solid rental return, as well as address the more subjective issues of responding to and improving the surrounding environment and improving and enriching the lives of its users. Granny and Co Homes are experts in small home solutions and will help tailor a package that suits your needs, site and budget. We will check the restrictions that apply to building on your property and provide advice on how to optimise or get the most out of your development.
A good example of this is a granny flat vs dual occupancy development, or a house extension (with a self-contained studio) when a granny flat is not permitted. Homeowners can benefit by taking advantage of the rules that are available to them. In some situations a granny flat might not be the best alternative for you… a dual occupancy development, house extension or even a series of small studios could give you a better result, meeting your needs, optimising your property and improving its value. Talk to us about the development potential or your property.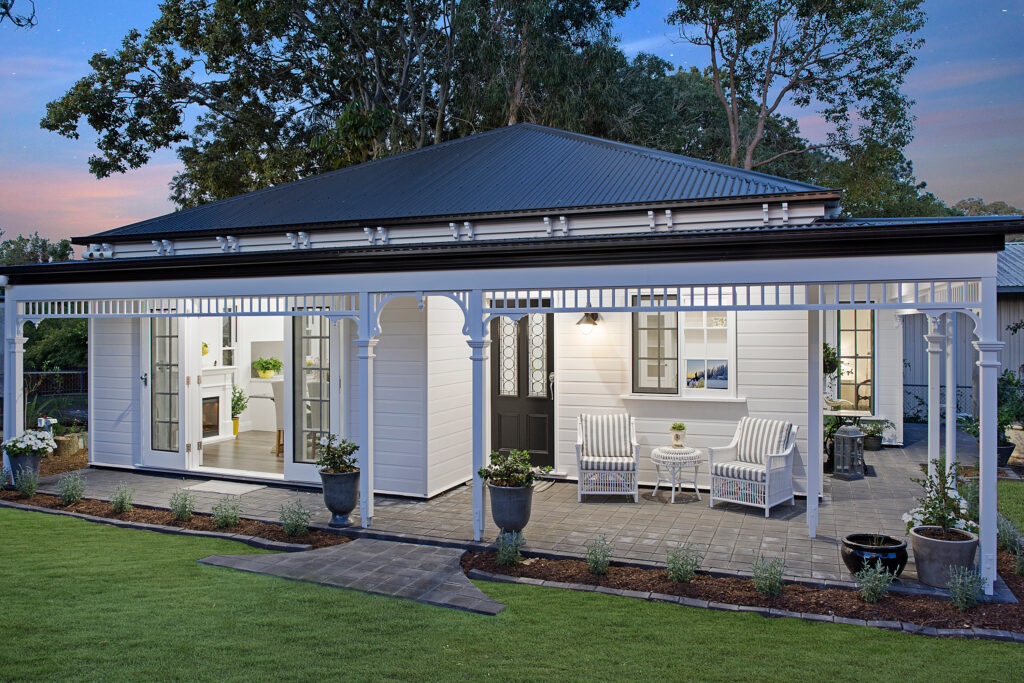 Granny and Co Homes are experts in small home solutions and will help tailor a package that suits your needs, site and budget.

For more information on utilising your Granny Flat as a rental investment visit the Redfin website.