If you live in a small home, apartment, or granny flat, then you'll know all too well the struggles of never having enough storage! From overflowing cupboards and crowded countertops, to messy pantries and unorganised wardrobes, trying to find enough storage in a small space is a big task. Thankfully the team here at Granny and Co Homes have tons of experience with small home solutions, having helped hundreds of Queenslanders build their perfect granny flat, meaning that they've picked up loads of handy small space storage tips and tricks along the way. Here are our team's top 10 ways to instantly add more storage to your small home, apartment, or granny flat. 
1.Look for a bedhead with extra storage 
We all know all handy under bed storage is, but did you know you can also buy bedheads that double as storage? This simple bedhead from IKEA hides it's storage on the sides, perfect for storing books, phone chargers, and other nighttime accessories. While this bookend bed frame comes with under bed storage and both visible and hidden cabinets built within the bedhead.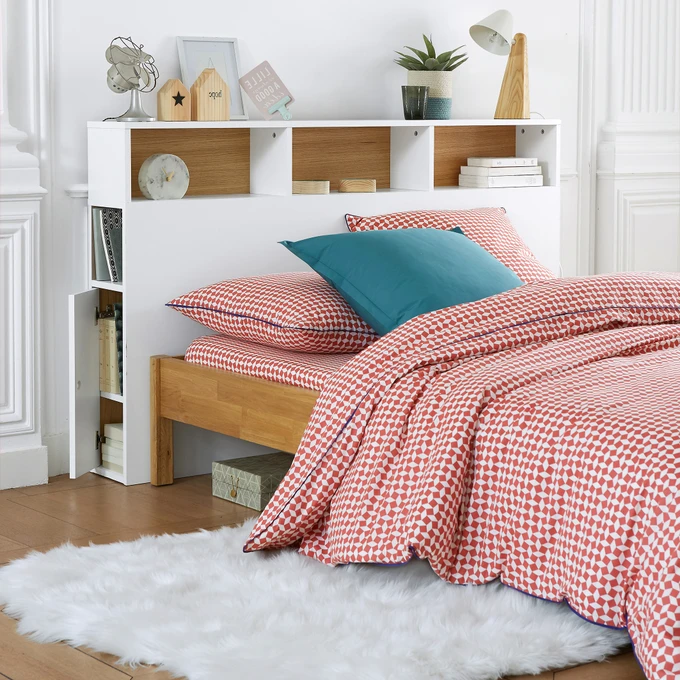 2.Use lazy susans in your pantry
Using lazy susans to organise the countless bottles, sauces, and spices that clutter your pantry is an easy hack that will make it easier to find what you're searching for when you're cooking. By purchasing a tiered lazy susan, you'll also be maximising the storage capacity of your pantry shelf. 
DId you know that all of our kitchens are custom designed to suit each individual client's needs? This  means we discuss your pantry and kitchen storage needs with our cabinetmaker and design the perfect cabinet layouts to suit you!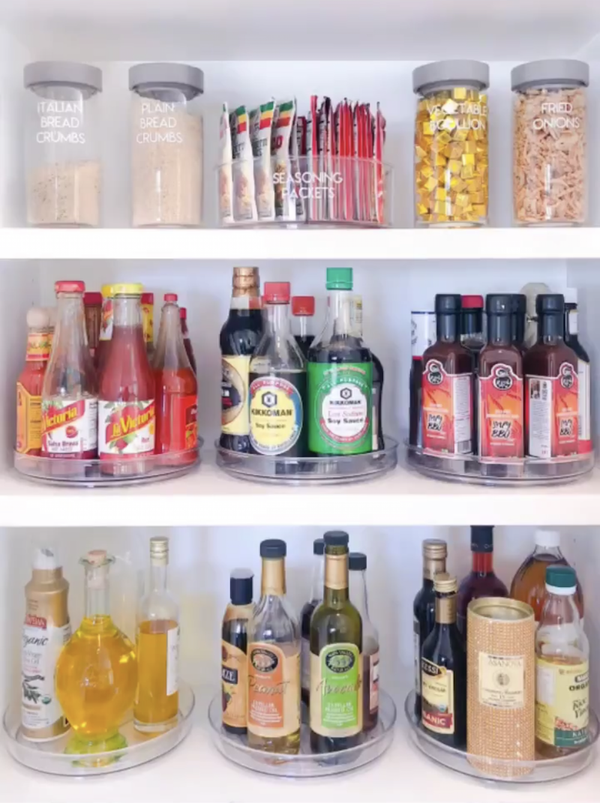 3.Utilise Magnets 
Magnetic strips are a handy way to organise your kitchen knife set, and will remove the bulky knife block from your countertop or bench space. They can be used as a feature accent above your stove, or hidden on the underside of an overhead cabinet. The magnetic strips can also be used to hold small spice jars by installing the strip on the back of the pantry door and sticking a small magnet to the spice jar.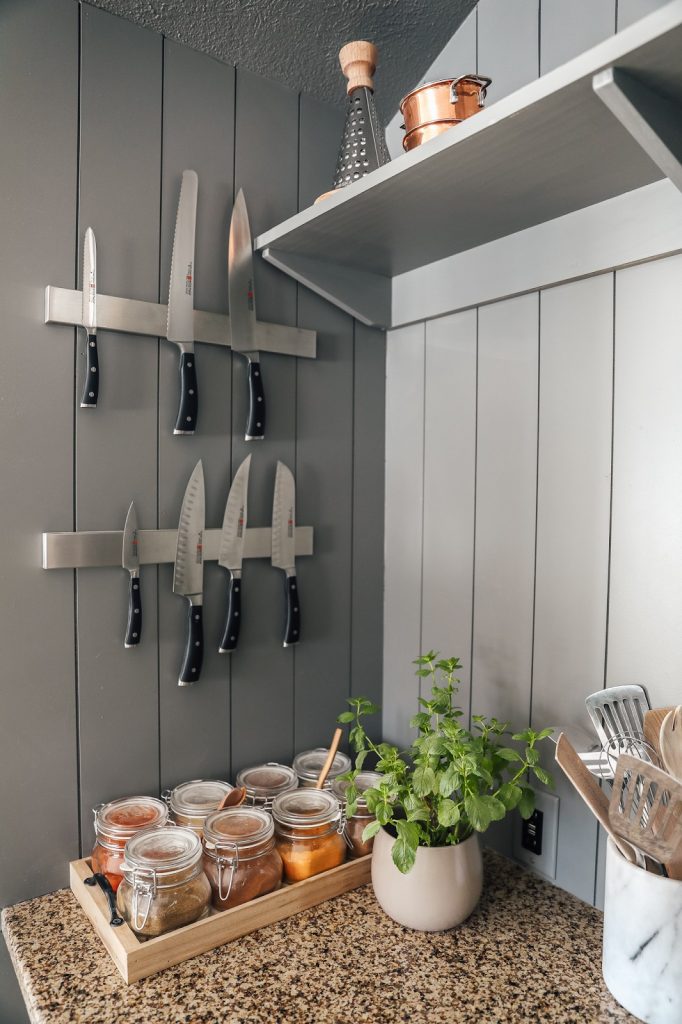 4.Don't rule out bench seating 
This one is a great tip if you are designing a new apartment or granny flat, or renovating an existing space. Built in bench seating is an easy way to use wall space, dead corners, and can include build in storage cabinets.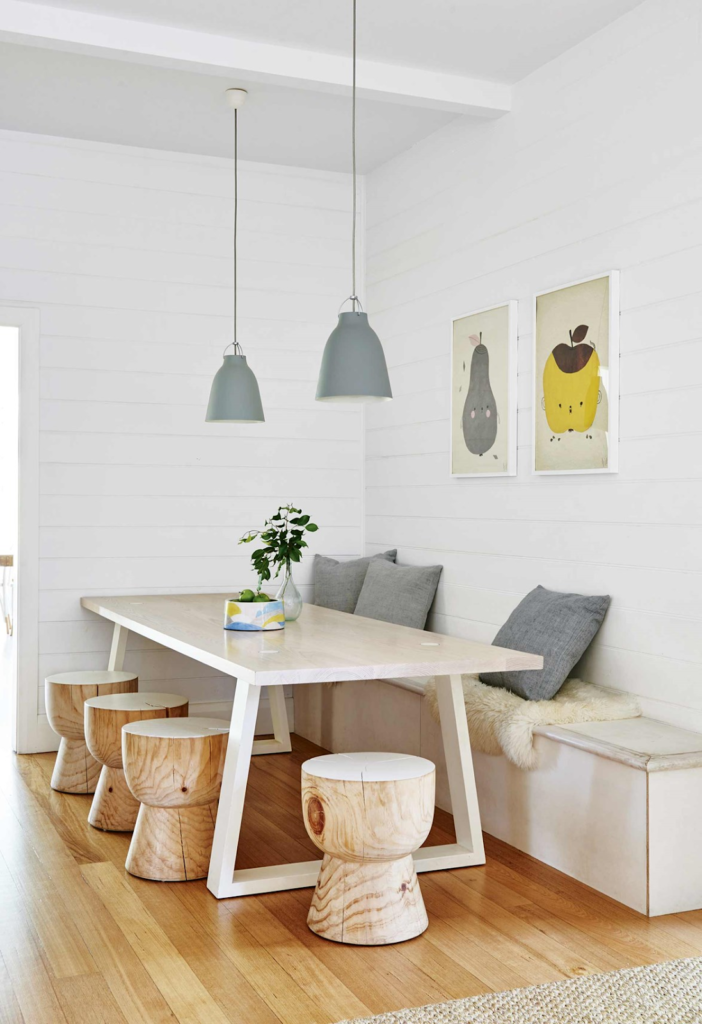 5.Swap the coffee table for storage ottoman 
While coffee tables can offer additional storage, a storage ottoman will keep your living room clear of clutter and can act as an extra seat if needed.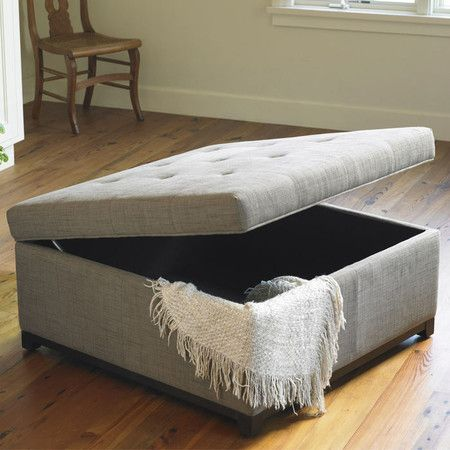 6.Reorganise your wardrobe 
The wardrobe is one of those spaces in the home that can become unorganised and cluttered very easily. By taking some time to reorganise the wardrobe you'll be surprised at how much you can actually store. Check out our blog about the best way to organise a small wardrobe. 
7.Decant your laundry or kitchen products
Trying to fit a range of different sized and bulky bottles and containers into one small cupboard space can result in lots of dead space. Try and find containers that fit and maximise the space and if needed can be stacked on top of each other. Then you simply decant your products, label your new containers, and you've instantly got a more organised laundry cupboard or kitchen pantry.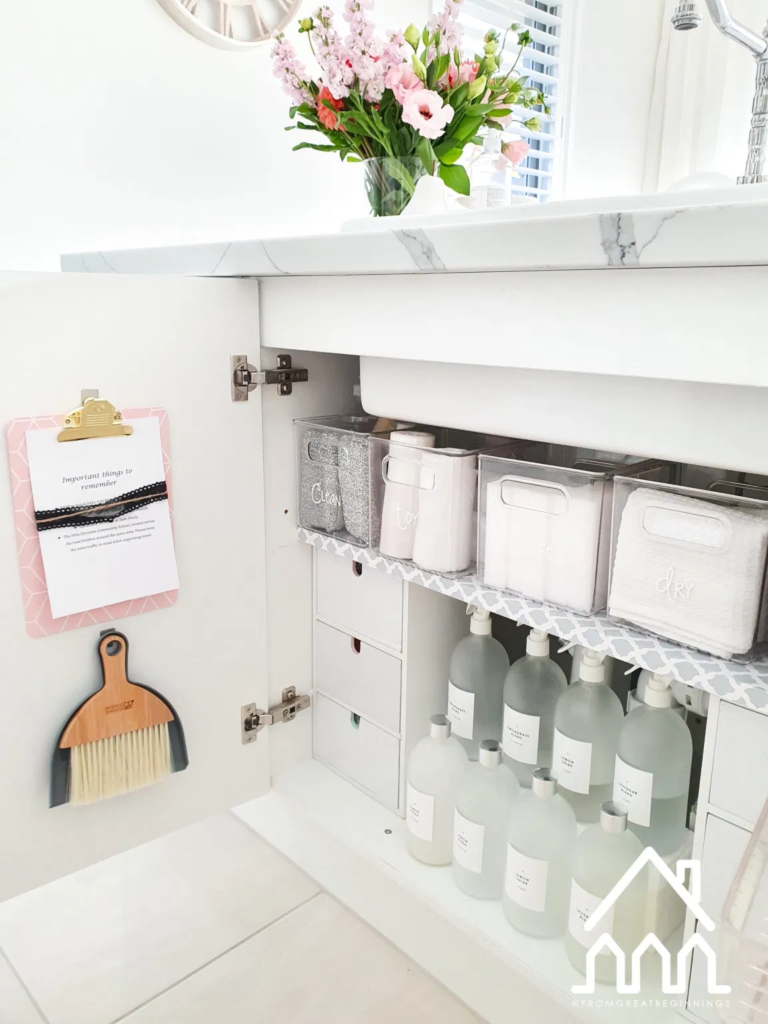 8.Pick up a few tension rods
Tension rods are handy to have around the house and can be used in lots of different ways. One of our favourite ways is by adding a rod in the shower for more hanging space. Simply install the rod, add S hooks, and then you've instantly got somewhere to hang your bathroom essentials. 
Tension rods can also be helpful in cleaning cupboards allowing you to hang up spray bottles or create a second hanging rack in the wardrobe, or in the kitchen to divide a draw into sections allowing you to store lids and baking pans vertically.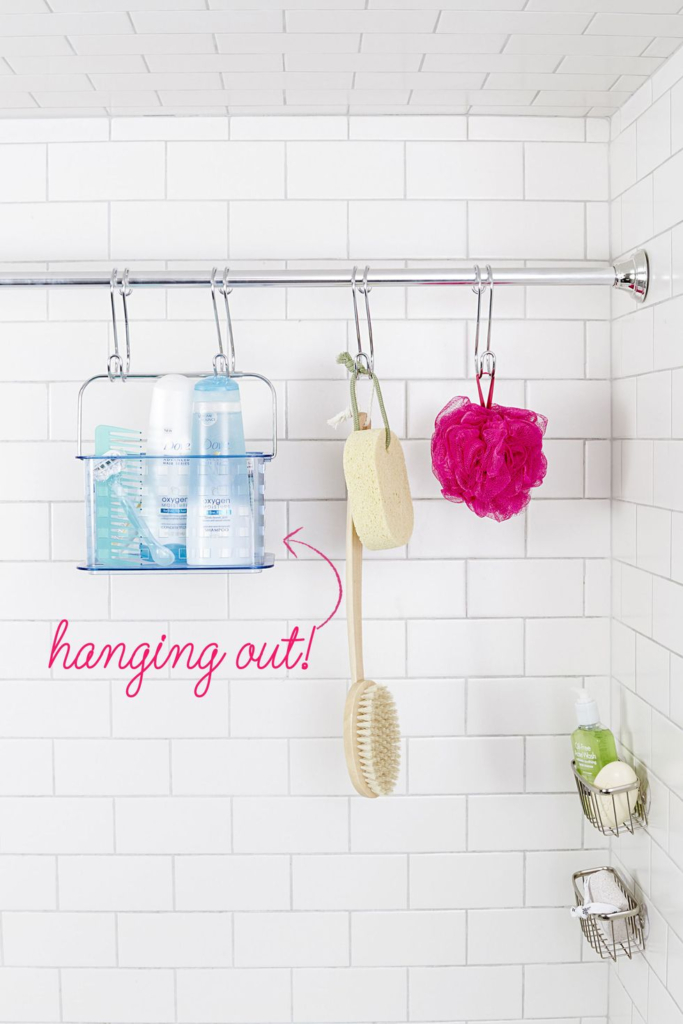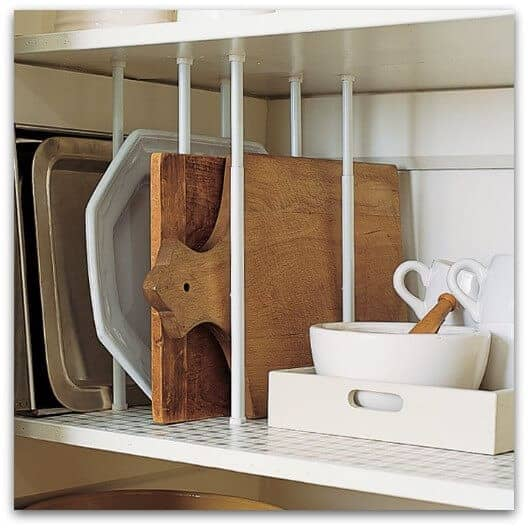 9.Make the most of your shower curtain 
Another easy way to instantly add more storage to your small bathroom is by using an existing shower curtain. Simply use the shower curtain's hooks to hang a vertical pocket organiser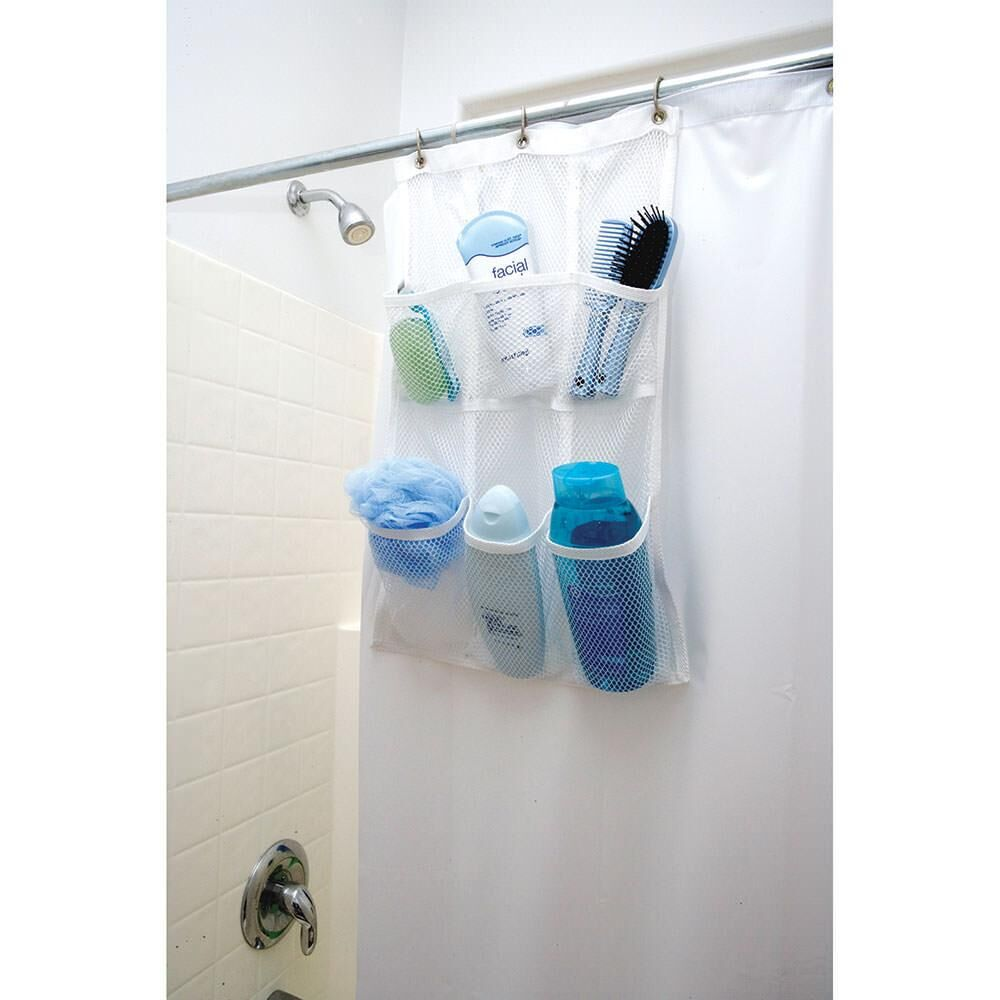 10.Don't forget under the sofa 
If your sofa is slightly raised from the floor, then make sure to use this space for extra storage. Under bed storage boxes work just as well under the sofa, and by matching the colour to your sofa, they'll hardly be seen.