Granny flats are a great way to combat the high price of a full home, and are perfect for singles, couples and families wanting to save on rent, or for older parents looking to downsize. The downside of some granny flats is that storage space, and especially wardrobe space, can be on the smaller side. Luckily, there are lots of simple storage solutions for turning your tiny closet into a functional and mess-free space.
Here are our top tips for getting the closet or wardrobe of your dreams on a budget.
1.Utilise the space under your hanging clothes 
One of the most underutilised areas of any closet is the space directly below the hanging garments. Normally just dead space, if you can organise your hanging items so that all your shorter garments like shirts and blouses are grouped together, you'll often find that there is plenty of space for a small cabinet or set of drawers to sit underneath.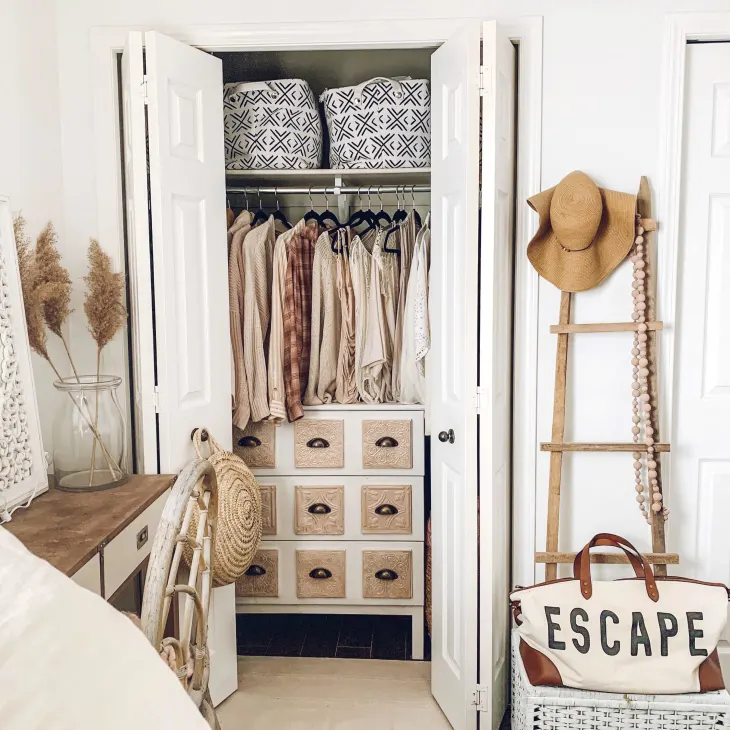 2.Double-up your hanging space 
For those who have a large number of items that need to be hanged, why not install a second hanging rack so that you can double up on the space. By installing a second rack underneath the existing you'll have double the area for hanging shorter items like shirts and blouses.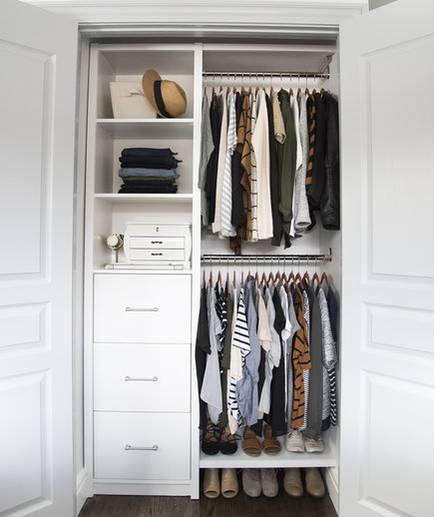 3.Make the most out of your coat hangers 
Investing in good coat hangers can work wonders for small wardrobes. These special multi tier coathangers mean that skirts and pants take up half the space, while this multilayer attachment will let you hang multiple coats, dresses, or shirts vertically. 
Don't forget the back of the door
Another dead space that often gets overlooked, the back of your wardrobe door is the perfect spot to store shoes, ties, jewelry, and accessories. Simply invest in over the door hooks, a hanging shoe organiser, or even a hanging handbag organiser.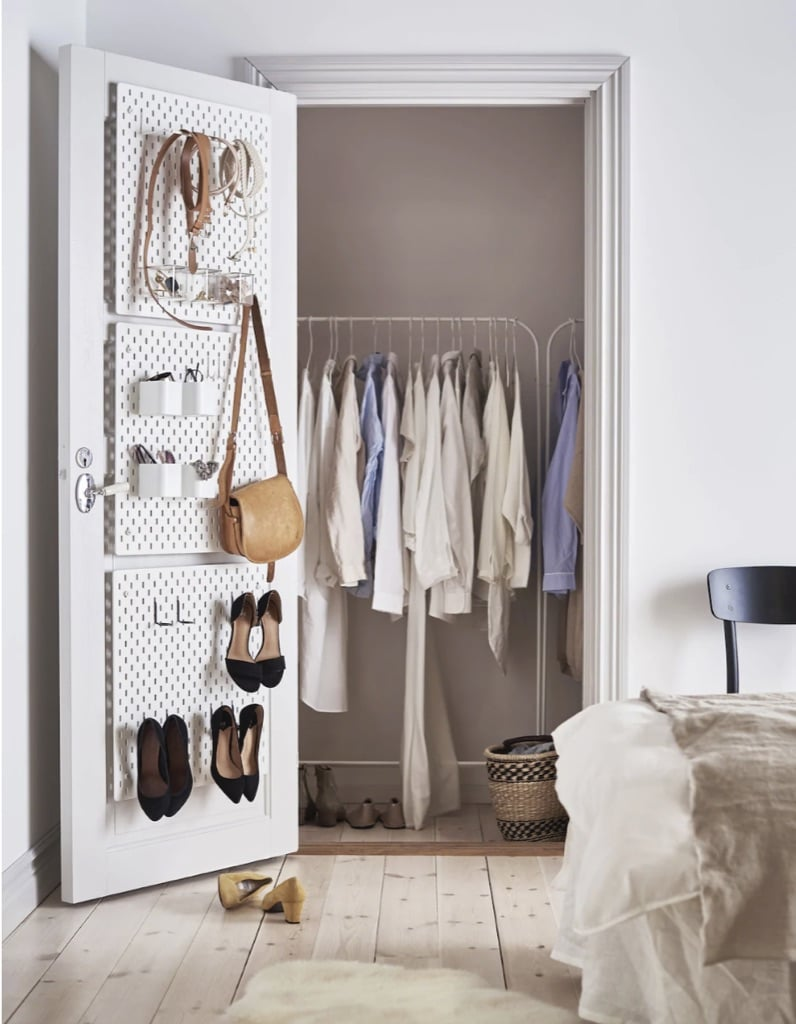 5.Make the most of baskets 
Baskets and clothes boxes are a great way to organise the smaller items in your wardrobe like underwear, bras, togs, and socks. They can also easily be used to organise the wardrobe shelves and will keep your wardrobe looking neat and tidy.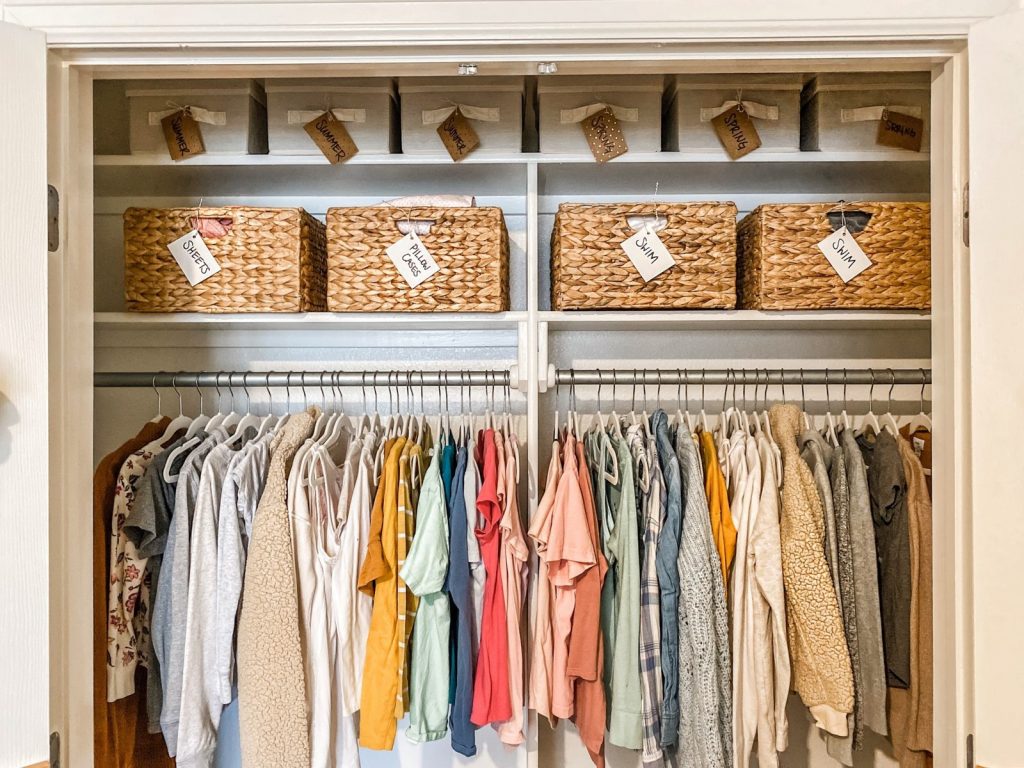 6.Vacuum-pack your out-of-season clothing 
The best way to make use of a small wardrobe and to make finding clothing items much easier, is by removing out-of-season garments. At the start of the warmer months simply vacuum-pack your heavier jackets, coats, and winter clothing, making more room for your summer outfits. We love to store out vacuum sealed bags in under-bed storage compartments so that they're still easily accessible if the weather unexpectedly changes. 
Are you looking for an experienced team of Architects, Designers and Builders to help you build the home of your dreams? Granny and Co Homes are Brisbane's premier granny flat builders. Why not give us a call on (07) 3180 2681 or send us an online enquiry today to find out how we can help you!