2020 has been a year like no other and has meant that we've spent more time at home than ever before. Thanks to COVID many of us have spent more time at home with the family, finished off DIY projects, and learnt a new skill. But if you're like us we can't wait to start 2021 fresh, and we think there's no better way to prepare for the new year, than to look ahead at what design styles will be trending for the next 12 months.
Light Woods
Taking inspiration from the minimalist Scandavian styles, we're expecting to see light coloured wood everywhere in 2021. From floors and furniture, to accent walls and cabinetry, this trend will help make homes feel lighter and brighter.
This trend will be really flexible with light wood the perfect complement to both beachy Byron Bay minimalist and casual California interior design styles. It's also a great neutral backdrop for more daring interior design styles and statement furniture pieces.
Texture, texture, texture – but make it natural!
The easiest way to add interest to your home is by including lots of contrasting textures. In 2021 this trend will see us adorning our homes with more natural fibres and textures that will help bring a sense of the outdoors and create a sense of modern warmth. Think woollen throws and rugs, leather chairs, linen throw pillows, and wooden baskets. We're also expecting the indoor plant trend to continue to rise, with more interesting ways to bring natural greenery into the house including more hanging plants, large statement cactus, and contrasting foliage.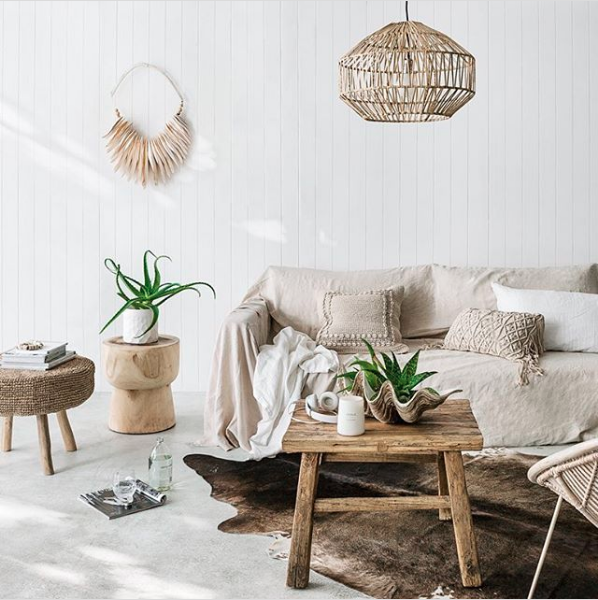 Indigenous patterns and artworks
Going hand in hand with natural fibres and textures, we'll expect 2021 to see us embracing the wonderful raw colours and patterns of Australian Indigenous art. With more and more Indegnious artists being noticed online, they're works have become popular statement art pieces and are being recreated through bed linen and furnishings. They'll be a big focus on understanding the stories of the artwork and supporting local artists.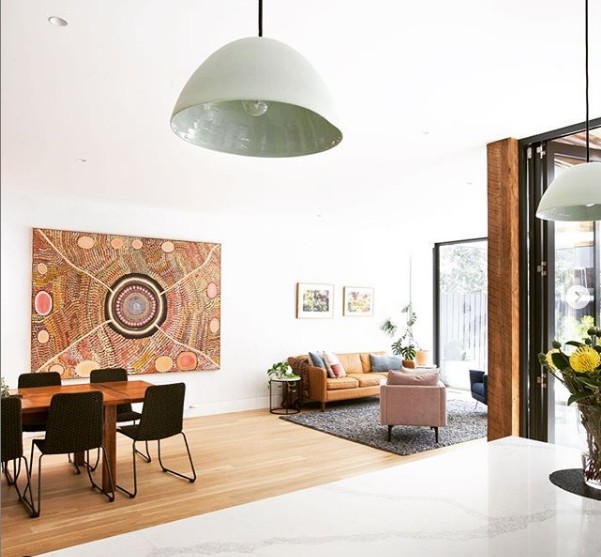 Everyday luxuries
With COVID making it harder to go out and enjoy the finer things in life, we've started to develop an appreciation for the little luxuries in everyday to life. Think beautiful aromatic hand soaps, scented candles, new bed linen, handmade plates and crockery, and more homemade artisan homewares. Expect 2021 to be all about the small touches that bring a newfound luxury to a home. 
The home office redesigned
Probably the biggest trend that came about in 2020 thanks to COVID was the resurgence of the home office. And while most workplaces are now slowly moving back to the office, we're expecting to see lots more flexibility in the workforce with employees being able to work from home more often. From a design point of view, we're anticipating more modern home office setups, and foldaway desks or knooks that make use of existing living spaces.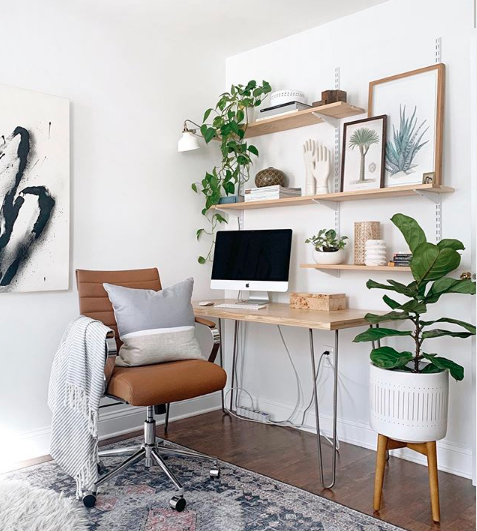 Do you think we missed any major upcoming trends? Let us know your thoughts! Granny and Co Homes are experts in small home solutions, designing and building granny flats that are tailored entirely to your needs and style. To get started on your dream granny flat, get in touch with us today and check out our recent projects for some inspiration!